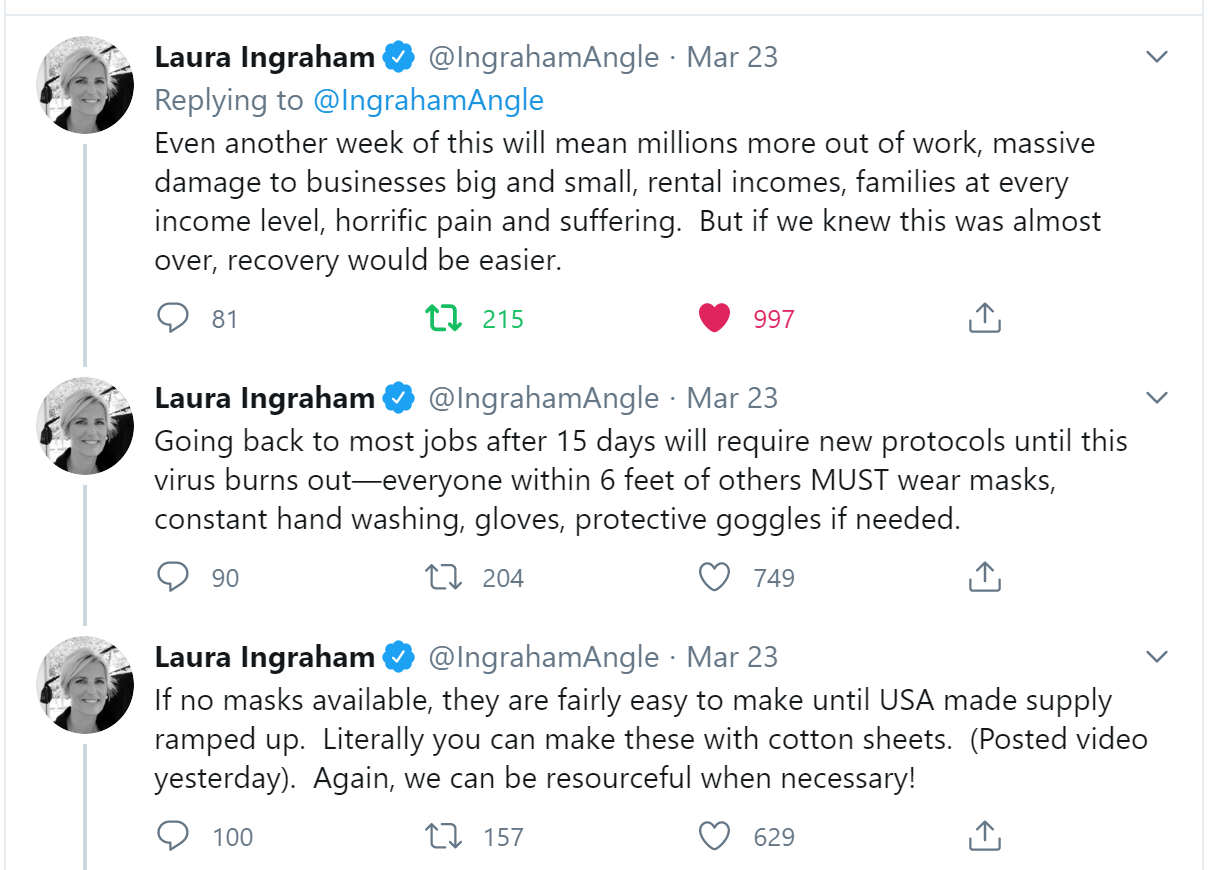 In March, Laura Ingraham and Tucker Carlson were two of the first major media personalities to endorse mask usage as an effective way to slow the spread of COVID-19. But as soon as the U.S. CDC switched sides and endorsed mask usage, they both switched sides to oppose the CDC.
This is a blatant example of them focusing on being contrarian to generate views and controversy instead of focusing on the truth and informing their viewers.
Content below:
Tucker Carlson on 3/30: "Of course, masks work. Everyone knows that. Dozens of research papers have proved it…Asia—where coronavirus has been kept under control—masks were key."
Tucker Carlson Contradicting Himself About Masks During COVID-19
Laura Ingraham from Fox News in a nutshell:

3/23 when experts against masks: "MUST WEAR MASKS"

4/28 after experts recommend masks: they're "SOCIAL CONTROL" via "FEAR AND INTIMIDATION"

My mask protects you, your mask protects me.

Please wear one to save lives & restore jobs. https://t.co/NGCk2TLuHp

— Cam Woodsum 😷 (@CamWoodsum) May 6, 2020
You can read more about Fox News switching sides in the mask debate here, about Laura Ingraham switching sides here, or about the evidence behind mask usage.